Vendredi soir avait lieu à IIT, la 31ème International Fest où plusieurs équipes présentent un mini-show, le tout orchestré par des présentateurs qui essayent de masquer les blancs entre chaque numéro, chose qu'ils ont finalement plutôt bien faits.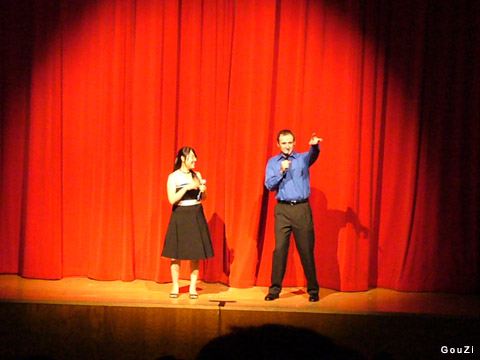 Début du show 19h30, rendez-vous donné à 19h15 histoire d'avoir des places correctes. Je pars donc de Belmont (c'est l'arrêt de métro à 5min de la maison, je ne vous ai pas encore dis ? Je reviendrai sur la maison un de ces quatre…), je disais que je pars de Belmont vers 18h45, le temps d'attendre le métro et de choper la correspondance à Clark j'aurai un bon quart d'heure de retard… Normal… Heureusement une petite voix d'ordinaire angoissante mais pour le coup adorable s'est mise à dire dans le métro : 'tention cust'mer, this train *** (grésillement de haut-parleur -_-) express to Divison and Milwaukee. Youpi on aura 2 fois moins d'arrêts je serai peut-être à l'heure ! Enfin bref, retard comblé ou presque j'arrive avec à peine 5 minutes de retard.
Alors, à l'International Fest chaque équipe doit essayer de mettre en scène son pays ou la région du monde qu'elle représente. On a donc entre autres :
Le côté Latinos :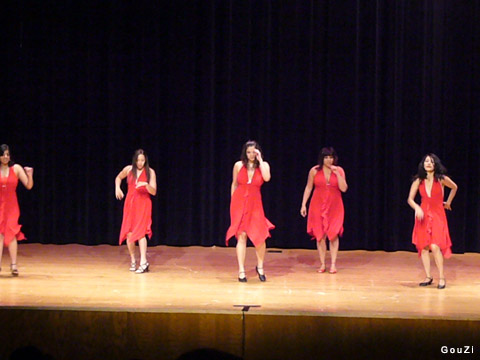 Les chinois :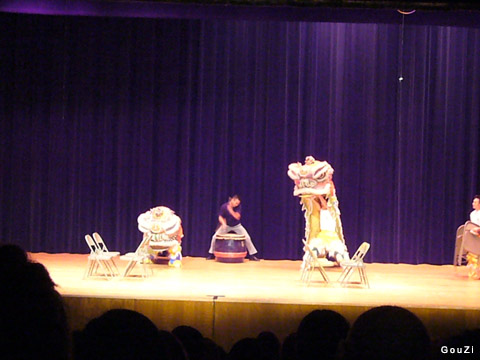 Les indiens :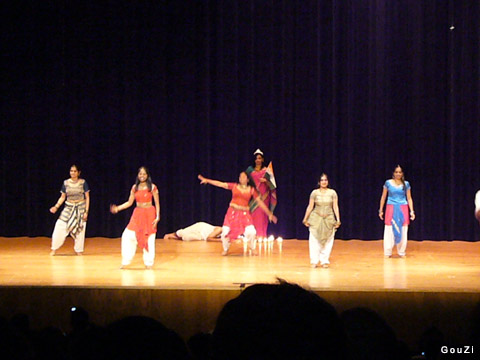 On saluera la performance de l'European Team :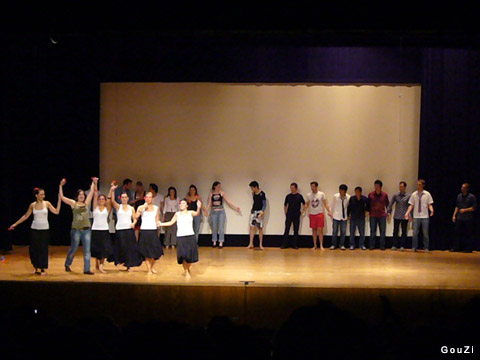 Et on retiendra : des gens bizârres, qui font des trucs bizârres,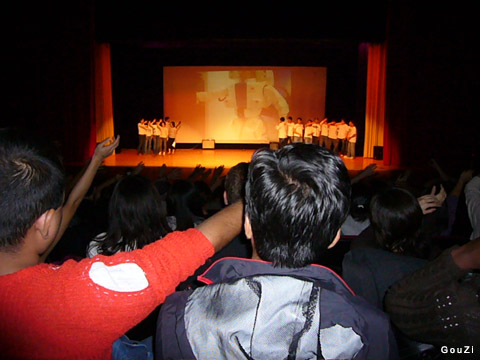 les goûts discutables du jury, comme dans tout festival qui se respecte. On retiendra aussi le show des coréens dont la performance a été sabotée par, comment dire…les compétences discutables de leur assistant vidéo, qui semblait désespéramment "avoir appuyé sur ce putain de bouton comme d'habitude" ! 😀
Bravo encore à tous les participants.